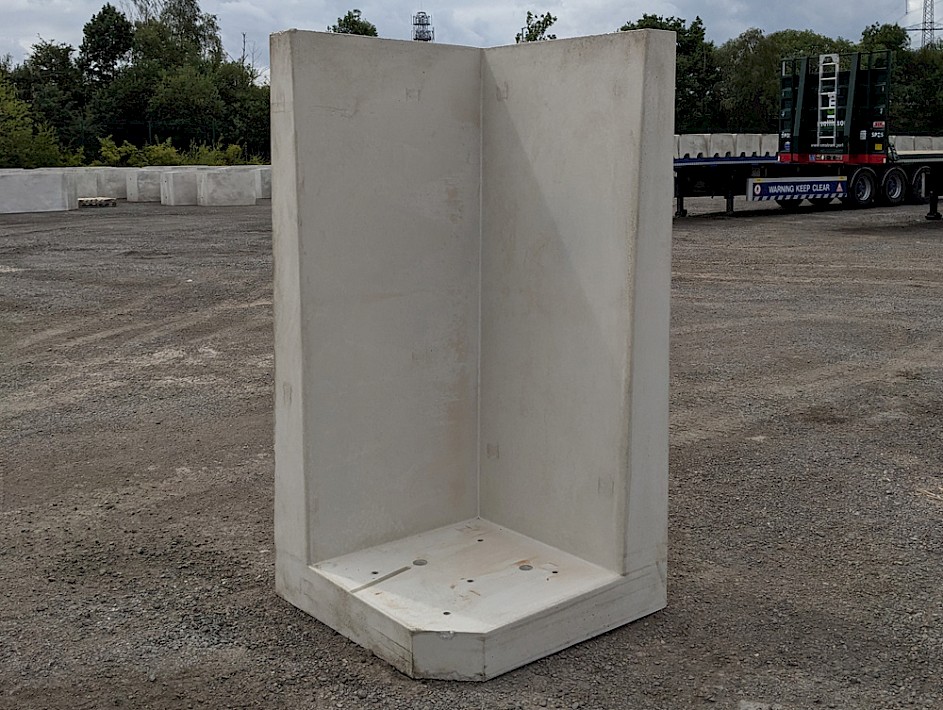 Designed to complement the Rockwall L-shaped wall units launched by Naylor Concrete earlier this year, the new corner unit will be available in heights of 1 metre, 1.5 metres, 2 metres and 2.5 metres.  The length of each 'leg' will be 1m.
Rockwall corner units will be available upon request direct from Naylor Concrete and, when used with Rockwall L-shaped wall units, will make it even easier for end users to create the smaller above and below ground bulk storage facilities often required for recycling and agricultural applications.
All Rockwall sections can be positioning in long lengths and, when laid with corner sections, can be used to create a wide variety of bunker sizes or bays.  Rockwall products can also be cast in to new concrete slabs or anchored down to concrete foundations as required.
For more information about the Rockwall range or to speak to a member of our technical support team for project specific guidance, please contact Naylor Concrete on 01226 320810 or email precast@naylor.co.uk.