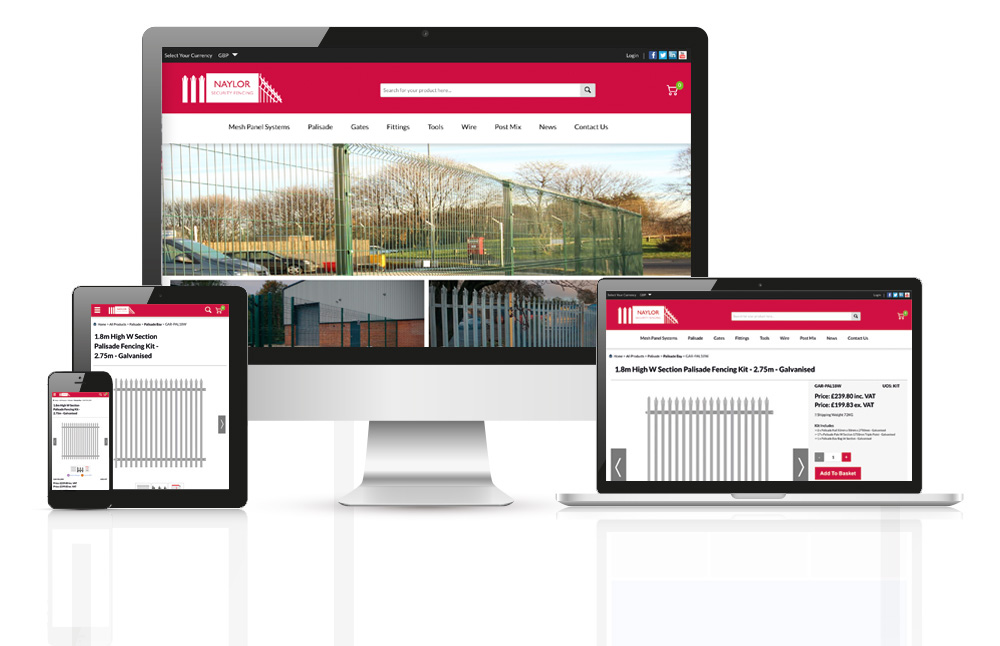 The new site enables customers to order the full range of Naylor security fencing products online including palisade fencing, V-Mesh fencing, gates and ancillary products such as tools and fixings.
Launched following the opening of Naylor's first retail fencing centre, the new e-commerce site gives customers another way to order direct from Naylor and to take advantage of the company's high stock levels and short lead times.
Jason Torvill at Naylor said: "The new e-commerce site is the latest initiative we've introduced to make it as easy as possible for our customers to gain access to our range of fencing and related products.  Customers now have the choice of visiting our retail fencing centre if they are based in the local area or placing an order direct with us online."
The Naylor security fencing e-commerce site can be assessed at https://www.naylorproductsonline.co.uk/.