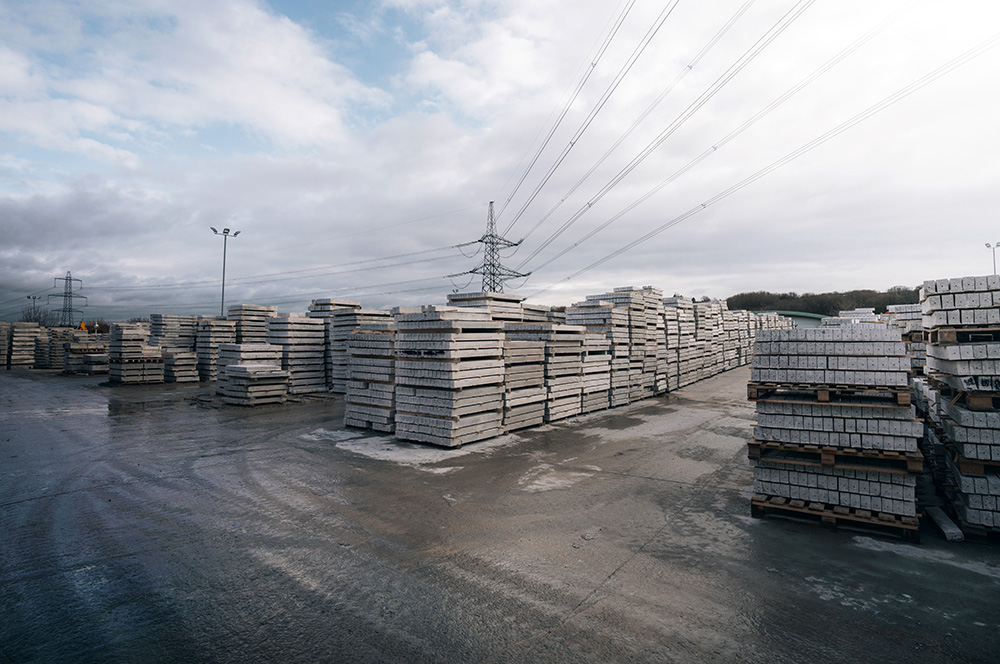 Yorkshire based construction products manufacturer Naylor Concrete has invested more than £155,000 in a new research laboratory at its manufacturing site in Barugh Green near Barnsley. The new facility will play a key role in the development of new low carbon concrete materials which will help Naylor and the construction industry deliver net zero.
The new R&D laboratory includes an area dedicated to the development of new concrete mixes as well as a product testing facility which will include bespoke testing equipment developed in partnership with Sheffield based engineering company, Tinsley Bridge Group.
The project is the latest of three significant investments made by Naylor Concrete at the site this year which also include a £220,000 investment in a new concrete curing system which is expected to reduced carbon emissions by 12.75 tonnes, and the creation of a dedicated on-site technical team and related offices.  It also follows the recruitment of a specialist Concrete Technologist who will play a key role in the development of low carbon concrete mixes.
Helen MacIntosh, Technical and Development Director for Naylor Concrete, comments: "Naylor has a long-standing commitment to making significant investments in production facilities and R&D.  As a CO2nstruct Zero Business Champion and a leading British manufacturer, our net zero strategy is a fundamental part of our overall business plan and this latest investment underlines our commitment to ensuring we become a net zero business by 2050 and to supporting the UK construction industry on its journey to net zero."
A British company with more than 60 years' experience of manufacturing and supplying high performance concrete solutions, Naylor Concrete manufactures concrete lintels, precast concrete and concrete fencing products.  The company part of Naylor Industries Plc, a leading and long-established manufacturer which has a 130-year track record in the provision of construction products.