Confectionery giant Haribo's new £35m factory in Castleford, which installed our concrete lintels will create almost 300 jobs opened in Spring 2015 and will be fully operational by Autumn 2015.
Work on the plant off Whitwood Common Lane started in October 2013. The new facility is being developed by Wates Construction.
Haribo, which also has a factory in Pontefract, was awarded £6.4m from the government as part of the Regional Growth Fund in 2011 for the development of the former Pioneer Technologies.
The new plant, which will produce around 48,000 tonnes of treats per year, was built due to its Pontefract facility operating near to capacity.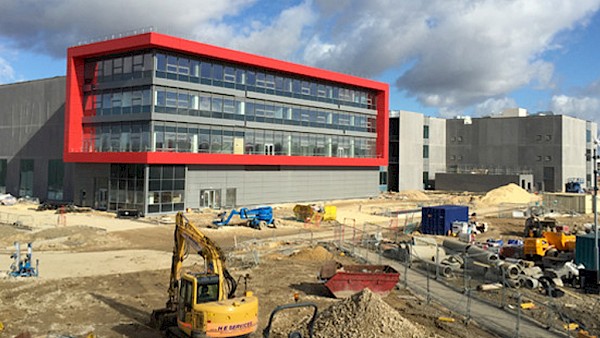 The new facility will include a 30,700 sq ft three-storey manufacturing unit and a four-storey office block. The site will also have a steel-framed energy centre and sub-station, which will power the facility. It has also seen 300 construction jobs created on the site, which is just off the M62 at junction 31.
Haribo first brought production to the area when it bought into the former Dunhill's factory in Pontefract, the first producers of Pontefract Cakes, in 1972, acquiring full control of the company in 1992. It currently employs 540 staff at the site on Front Street, in Pontefract.
Roles at the new factory will range from machine operations to management positions. The plant will run alongside the Pontefract base.