Welcome to Team Naylor
Naylor is a fast growing business, making quality UK products, shipped all over the world. We set high standard for our employees and reward successful candidates with excellent career progression opportunities, flexibility and contunial training options. Our employees enjoy long-term careers with Naylor, many employees have been with us for 20, 30, 40 years; progressing in different roles and learning new skills.

We have committed to engage young people from our communities in order to develop work readiness skills in the future generations workforce. We work in conjunction with local colleges and universities in all our business locations an we have committed to further opportunities for those interested in an Apprenticeship or Graduate placement across a number of work disciplines.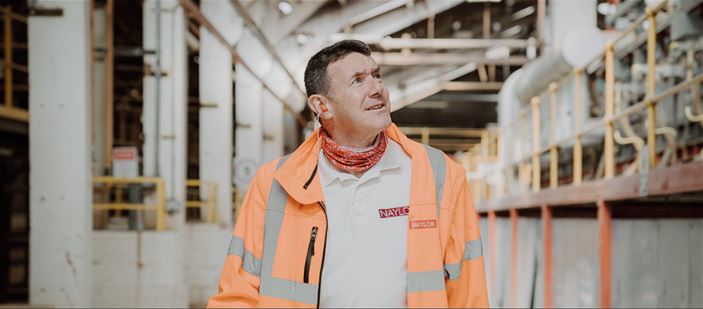 We're proud to commit to honour the Armed Forces Covenant and support the Armed Forces Community.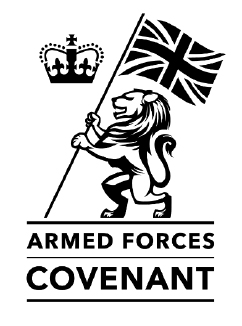 Not seeing any openings?
We always have our eyes open for new people to join us, especially talented engineering experts. If that's you, send us your portfolio or CV, even if you don't see any opening listed on our website.
Interested in working for us? Send us your CV today
Or call our HR department on: +44 (0) 1226 320810
Read what our apprentices past and present have to say about being part of Team Naylor…

CONNOR GEORGE, Maintenance Engineer
I first started my time in Naylor Specialist Plastics at Wombwell in September 2019 as a Maintenance Engineer. I am currently close to finishing my level 3 qualification in engineering and working in the maintenance department fixing machines and upgrading them to specification. I have worked on projects such as building the new coiling machines and doing a PLC program for a Spiral machine, which is in the process of being upgraded. I like working at Naylor due to the variation of work that is done in my role and I am looking to finish my level 3 qualification before moving on to Level 4.

TEVIN MCPHERSON, Product Sustainability Engineer
I studied Mechanical Engineering at university for 4 years and began my journey at Naylor as a Product Sustainability Engineer based in Wombwell. I've been involved in finding and reducing the carbon emissions our products produce to make our company greener. It's satisfying to contribute to a company that wants better for the environment. In the near future I plan to top-up my degree to a Masters with support from Naylor

OISIN PRITCHARD, Trainee Business Manager
My name is Oisin Pritchard and I have been an apprentice at Naylor Industries since August 2021, working as a Trainee Business Manager. I work as part of the NPP Team, based in Cawthorne, Barnsley. My day-to-day life is ever changing as I am currently working between multiple departments to gain a solid understanding of all areas of the NPP division, including creating junctions in fabrications and making band-seals in their department. I have just began studying a Chartered Manager Degree Apprenticeship at Sheffield Hallam University. This course is allowing me to further build and reinforce knowledge, skills, and behaviours. Studying this also gives me the ability to apply what I am learning directly into the workplace and truly understand why we at Naylor are operating in the way we are. Having to balance university work while working full time was intimidating to begin with, however everyone at Naylor has been extremely understanding of the situation and are very accommodating when it comes to balancing both tasks.

JOE ALLEN, Trainee Business Manager
My name is Joe Allen and I have been an apprentice at Naylor Industries for around 6 months, working as a Trainee Business Manager. I work as a part of the sales team, based in Cawthorne, Barnsley. On a daily basis, I complete budget/KPI reports which assist members of each team with their day-to-day activities, and planning. Looking after the majority of queries which the business receives is also something I have responsibility for. I am currently studying a Chartered Manager Degree Apprenticeship at Sheffield Hallam University. Studying here allows me to build and reinforce knowledges, strengths, and behaviours. This course also gives me a deeper understanding of how Naylor operates and allows me to apply my skills in the workplace. Going from College to a full time job was a daunting task, however everyone at Naylor made me feel welcome and comfortable, allowing me to build my confidence and have fun while doing it.

CHELSEA BROOK, Planning and Procurement Officer
My first role at Naylor was as a Compliance Administrator in June 2015 in our Concrete division. I had the opportunity to undertake a Business Management Degree which the company fully supported, during this time I worked within different areas of the business, which I really enjoyed and it gave me so many opportunities to progress.

HANNAH DEMPSEY, Trading Manager
I started my journey at Naylor in 2017 as a Management Trainee. Naylor supported me in gaining my Chartered Management Degree Level 6 at Sheffield Hallam University. I am now a Market Analyst and our new Management Trainees Joe and Oisin report into me. It's great to see them take the same journey I did.

JACK PEARSON, Multi Skilled Engineer
My journey at Naylor began in 2019 at the Wombwell site as an apprentice. Within The first six months I had completed my level 2 in Mechatronic maintenance. Since that point, I am six months away from completing my level 3. My job entails reporting the breakdown of machinery, performing preventative maintenance and fault finding on a variety of equipment. I enjoy working at Naylors due to the friendly atmosphere and the potential to progress my education further. I would like to complete the mechanical option for the HNC in the future.

THOMAS CHUONG, Product Development Engineer
Hi my name is Thomas Chuong and I'm the New Product Development Engineer. I joined Naylor in 2018 as a graduate intern after graduating from Sheffield Hallam University. I'm based at the Wombwell site and my work is mostly for the Naylor Plastic Products division - My role involves using CAD software, meeting with design teams and visiting manufacturing sites or the lab to design new products. So I'm always out and about learning new things. Longer term - I am looking to study a Master's degree while still gaining experience from my role at Naylor and work towards becoming a charted engineer.
A word from our CEO
Find out more - watch our Careers videos